2500 Bulevar Palem Raya  Lippo Village, Tangerang 15811 
For over 25 years, Sekolah Pelita Harapan (SPH) has offered high quality and holistic Christian education for Indonesia.
With a total enrolment of over 2,100 students across five campuses around Jakarta, SPH exists to prepare students to become tomorrow's leaders and world citizens.
SPH schools are accredited through the Western Association of Schools and Colleges (WASC) and the Association of Christian Schools International (ACSI) and are members of the Council of International Schools (CIS).
Our schools emphasize Indonesian identity and culture as well as the importance of living as global citizens. The comprehensive International Baccalaureate and Cambridge academic programs, along with diverse opportunities in art, sports, music, science, biblical foundations and community service programs are designed to produce high quality graduates. 100% of our graduates pursue higher education in well-respected universities around the world.
SPH teachers are recruited both locally and internationally. All teachers are highly qualified and engage in continuous professional development. SPH has excellent facilities and resources to support creative teaching and engaging 21st Century learning. Above all, our SPH community remains true to our vision of True Knowledge, Faith in Christ and Godly Character in everything we do.
Visit our campuses to experience firsthand the premiere education to build a solid foundation for your child.
---
Entry Requirements:
Student admissions test and interview/observation
---
Age Groups:
Early Childhood: 1 to 3 years old
Kindergarten: 3 to 6 years old
Junior School: 6 to 12 years old
Senior School: 12 to 18 years old
---
The average number of pupils/class:
Early Childhood: 10–12 students
Kindergarten: 18–24 students
Junior School: 24 students
Senior School: 24 students
---
School term/semester:
1st Semester: July – December
2nd Semester: January – June
---
School Fee Range:
Rp28.600.000 – Rp297.200.000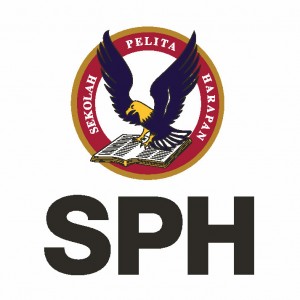 ---
Principal Name:
Mr. Matthew Mann
---
Head Admission:
Mrs. Elizabeth Santosa 
---
CONTACT SCHOOL:
---