Jl Raya Pasar Minggu, Kav. 16, Pancoran, Jakarta Selatan 12780
Sampoerna Academy is the fastest growing intercultural school in the nation, offering holistic education that brings a hands-on, minds-on learning experience for students to compete on the global stage.
Currently, there are a total of 6 Sampoerna Academy campuses in Indonesia: Jakarta, Tangerang (BSD), Sentul, Medan and Surabaya.
Sampoerna Academy offers a tailored international curriculum (IEYC, Cambridge, and IBDP) which is integrated within its STEAM (Science, Technology, Engineering, Arts and Mathematics) teaching methodology. As the pioneer in STEAM in Indonesia, we provide a centered learning experience via project-based inquiry methods that lead to the development of 5C skills in our graduates (communication, collaboration, creativity, critical thinking, and character development), thus ensuring our graduates to be future leaders who are work-ready but world-ready.
Our range of tailored international curricula are all accredited, starting from the IEYC (International Early Years Curriculum) for early childhood to kindergarten, Cambridge Pathway for elementary and secondary students, International Baccalaureate (IB) Pathway Option for our secondary students. We also offer Singapore Math for our students, as well as a rigorous Mandarin Chinese Curriculum that is developed in collaboration with Beijing Language and Culture University (BLCU).
Sampoerna Academy integrates communication and collaboration in team projects as well as multiple language proficiency to create an environment to encourage a culture of innovation and collaboration for all students.
---
Entry Requirements:
Sampoerna Academy offers Pre-School, Elementary School, Middle School, and High School educations. Students are required to submit their previous academic report (whenever applicable) and may be subject to entrance examination and/or interview prior to their acceptance at Sampoerna Academy. Any specific learning inquiries will be discussed with the parents.
---
Age Groups:
Age Group
Early Learning: 2 to 5 years old
Elementary: 6 to 12 years old
Middle School: 13 to 15 years old
High School: 16 to 18 years old
---
The average number of pupils/class:
Average Number of Pupils per Class
20 students
---
School term/semester:
School Terms
June to July
---
School Fee Range:
School Fees Range (Annual)
Rp58,320,000 to Rp 162,000,000 (Pre-School to IBDP)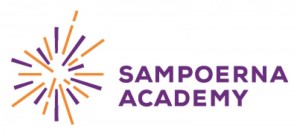 ---
Principal Name:
Wayne Burnett
---
Head Admission:
Melly Liem
---
CONTACT SCHOOL:
---