Jl. Boulevard Bukit Gading Raya Kelapa Gading, North Jakarta
Based in Kelapa Gading and established in 1990 by Larry Bally, North Jakarta Intercultural School (NJIS) is North Jakarta's only International Baccalaureate Continuum school.
This means that NJIS offers the Primary, Middle, and Diploma Programs of the International Baccalaureate-the gold standard of international school education. NJIS is also the only school in the area to be accredited by the Western Association of Schools and Colleges (WASC) based in the United States. This accreditation will help to give your child access to some of the best universities in North America and around the world. It also lets you know that your child is enrolled in a school that meets exactly the same standards as the most prestigious private schools in the US and around the world.
Academic standards are high at NJIS, and we believe that students learn best when they have:
Mastery: Students learn best when teachers help them visualise their growth and improvement from week to week and year to year
Autonomy: Students learn best when they are given opportunities to develop independence and when they feel that they have some control over their learning process
Purpose: Students learn best when they can see the purpose of their learning and when the projects they engage in have a real-life impact, making the world a better place.
As our school vision states, "We develop future leaders with the wisdom and passion to enact change."
---
Entry Requirements:
A mandatory observation or a trial day
Admission Test (for Grades 1-12)
Parents meeting with the Head of the School
Completion of all required Admissions Paperwork
Official Acceptance Letter from Head of School
Invoice from NJIS Finance Department
Full payment
Receipt of payment from the Finance Department
Official enrollment
---
Age Groups:
Preschool (2 and 3 years old)
Pre-Kindergarten
Kindergarten
PYP (Primary Years Program)
MYP (Middle Years Program)
DP (Diploma Program)
---
The average number of pupils/class:
Average of 14 students per class and faculty ratio of 6:1 schoolwide
---
School term/semester:
2 semesters
---
School Fee Range:
Please contact our Admission Officer for further details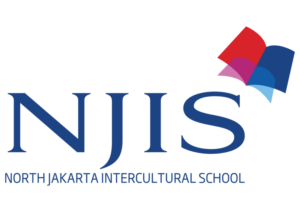 ---
Principal Name:
Gerald Donovan, MBA, M.Ed
---
Head Admission:
Nathalia Atmaja
---
CONTACT SCHOOL:
+6221 4586 5222
---