Jalan Kemang Selatan I A No.1a, Kemang, Jakarta Selatan 12730
Kia ora! New Zealand School Jakarta (NZSJ) has a long and proud history of serving the Jakarta community and delivering exemplary outcomes for all our tamariki (children).
Founded in 2002, NZSJ aims to bring the well-rounded and progressive New Zealand Curriculum to young learners of all nationalities living in Jakarta, Indonesia.
We offer a friendly and lively community with a team of passionate and devoted kaiako (teachers) and support staff. Our goal is to develop innovative and challenging individual learning programs that will provide a solid foundation for future academic success, as well as social and emotional growth.
We guide our students to understand themselves as learners; set goals, take risks, be reflective. We seek to instil positive values and foster an environment of aroha (compassion), open-mindedness and respect towards others. Our integrated curriculum and inquiry-based approach enable our students to become confident, connected and active lifelong learners.
---
Entry Requirements:
New Zealand School Jakarta welcomes all international and Indonesian students. Admissions open all year round. A completed enrolment application checklist is required. Parents and students interview with the Head of School.
---
Age Groups:
Early Years : 1.5 to 6
Primary Years : 6 to 12
Secondary : 12 to 15
---
The average number of pupils/class:
12
---
School term/semester:
Term 1: July – September
Term 2: October – December
Term 3: January – March
Term 4: April – June
---
School Fee Range:
Indonesian students: Rp50,124,000 – Rp192,800,000 per year
International students: Rp60,330,000 – Rp225,875,000 per year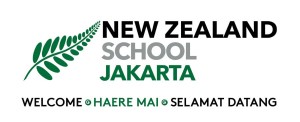 ---
Principal Name:
Tim Maitland
---
Head Admission:
Yolla Pramitha
---
CONTACT SCHOOL:
---