Jl. Cipete Dalam No.32, RT.2/RW.3, Cipete Selatan, Kota Jakarta Selatan, Daerah Khusus Ibukota Jakarta 12410, Indonesia
Located in South Jakarta in the Cipete area, Life SCHOOL Jakarta is a high-level intercultural school accessible to children of all nationalities, including those whose mother tongue is not French. More than 30 nationalities are currently represented among our students.
Our school is accredited by the Agency for French Education Abroad (AEFE) with 540 schools in 139 countries. Life SCHOOL Jakarta is proud to be a part of a large cooperative network which promotes the French language, a language of freedom and culture while opening ourselves up to the culture of our host country and international languages.
To accommodate non-French speaking families wishing to join our school, we provide language integration classes for children from ages 6 to 15 years old. Also, we offer an American International Section starting at age 6. The American InternationalSection is taught exclusively by native English-speaking teachers with diplomas from North America. Being at the crossroads of French and American teaching methods, it constitutes a true space of exchange and interculturality. The program creates a distinct advantage in a student's academic career, offering the long-term possibility to access the International Option of the Baccalaureate and thus opening the doors to both French and English higher education.
---
Entry Requirements:
The French School is open to all international and Indonesian students from ages 2 to 17. Admissions are open all year round. New families will meet with the Principal and be guided step by step through the enrollment process.
---
Age Groups:
Pre School: 2 to 5
Elementary School: 6 to 10
Middle School: 11 to 14
High School: 15 to 17
---
The average number of pupils/class:
Pre School: 15
Primary: 18
Secondary: 20
---
School term/semester:
Term 1: September to December
Term 2: January to March
Term 3: April to early July
---
School Fee Range:
Rp 120 million to Rp 225 million (annual)
Please visit our website for information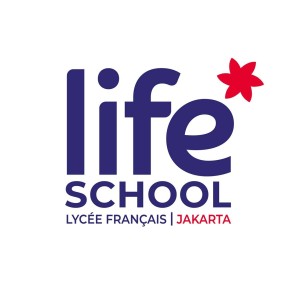 ---
Principal Name:
Brahim Oualli
---
Head Admission:
Frédéric Tavernier
---
CONTACT SCHOOL:
+62 21 750 3062
---