Kinderland Pondok Indah Jl. Caringin Barat No. 1, Cilandak, South Jakarta
Kinderland Preschool is a leading provider in preschool and early childhood with almost 45 years of experience.
Started in 1978, Kinderland now has an extensive regional network of over 55 centres in Singapore, China, Malaysia, Indonesia, Vietnam, Cambodia and Bangladesh. It is the first preschool to incorporate music keyboard and creative writing skills into the preschool curriculum, which is customised based on proprietary materials developed in-house. Kinderland Jakarta first opened its doors in 1995 and since then has graduated over 1,500 children. Coding was incorporated intoKinderland's core curriculum in 2019 to benefit our students at no additional cost. It complements Kinderland's S.T.R.E.A.M. programme – Science, Technology, Reading and Writing, Engineering Arts and Mathematics. We believe that all children have the potential to be the best that he or she can be. Through our holistic programmes, we ensure the readiness of your child for Primary years. Kinderland Preschool is where the love for learning grows!
---
Entry Requirements:
Child's photo 2×3 and 4×6, two of each
Copy of Parent's ID
Copy of Child's Birth Certificate
Copy of Child's Vaccination Record
---
Age Groups:
1 to 6
---
The average number of pupils/class:
15
---
School term/semester:
1 Academic Year – 4 Terms
---
School Fee Range:
Rp10 million to Rp20 million (per term)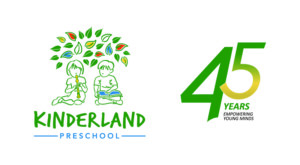 ---
Principal Name:
Mrs Suparno
---
Head Admission:
n/a
---
CONTACT SCHOOL:
+62 21 7590 8818
---