Jl. Caringin Barat No. 1 Cilandak Barat - South Jakarta
"So that, whoever comes will have a transformed life"
Located in Sunrise Garden in West Jakarta and Pondok Indah in South Jakarta, Ichthus School is known for its strong academics and values-based education, with an emphasis on the Christian faith and character building. The school embraces creativity and multiple intelligences, collaborative and cooperative learning, entrepreneurial skills, sports and fitness, performing and visual arts, as well as community services.
Primary
Ichthus School is committed to providing a transformative learning environment that focuses on educational excellence and character development. The Comprehensive Ichthus Curriculum motivates Ichthusians to be achievers in their academic subjects as well as in their creative endeavours that reflect God's love and Biblical values.
Secondary
Ichthus Secondary School (Grades 7 to 10) integrates the Cambridge
and IGCSE curriculums with preparations for the Indonesian National Exam at the end of Grade 9. The Cambridge curriculum culminates with two assessments which we use to benchmark our students against an international standard. These are the Checkpoint in Grade 8 and the IGCSE final exam in Grade 10.
A-Level
Ichthus Secondary School offers the Cambridge International A-Level curriculum and international examination for our Grade 11 and 12 students. The A-Level syllabus develops study skills and the ability to think critically, preparing students for the challenge of studying in the best universities in the world. Besides taking our mandatory subjects, Ichthus students choose a minimum of three elective subjects according to their future academic and career plans.
---
Entry Requirements:
Please contact us for details
---
Age Groups:
Primary 6–12 years
Secondary 12–16 years
A-Level 16–18 years
---
The average number of pupils/class:
20–24
---
School term/semester:
1st Semester: July – December
2nd Semester: January – June
---
School Fee Range:
Please contact us for details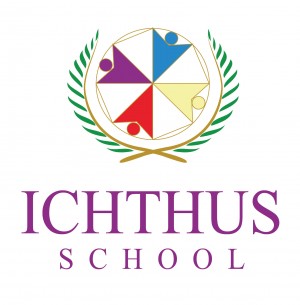 ---
Principal Name:
n/a
---
Head Admission:
Mrs. Nina Raganatha (South Campus), Ridwan Chijaya (West Campus)
---
CONTACT SCHOOL:
---