Jalan Raya Sibang Kaja, Abiansemal, Badung 80352m Bali, Indonesia
Green School's mission to nurture a community of learners making our world sustainable guides our school's entire educational philosophy.
The "Green School Way" is to prepare for the real world by getting students involved in it now; to have an impact now; to take responsibility now; and to model and practice the skills and mindset that we will need later on, now.
At Green School, we strive to help our students understand the value of what they learn. Our goal is to foster a lifelong love of learning that doesn't stop after leaving the classroom but matures into a future full of passion and opportunities.
Our sustainable, bamboo campus is immersed in the jungle, providing students with a constant connection to the natural world, and opportunities to realize the impact we have on it. To build an appreciation for sustainability, our students start small by thinking locally, they reacquaint themselves with the environment and rebuild their symbiotic relationship with it. Day-by-day, our community develops a strong bond with nature. By making our environment central to who we are and how we teach, we become more inclined to nourish it, compelled to respect it, and empowered to care for it now and forever.
---
Entry Requirements:
We look for students and families who want to make a change in the world, whatever their background. Here is what we like to see: • A passion for progressive education that blends academic learning with the mastery of skills and the nurturing of values. • Curiosity and motivation as learners, with a love and interest in the natural world. • An active commitment to learning, particularly for older students who need to be responsible and motivated to take advantage of the opportunities available to them. • A desire to be part of a community including respect for others, respect for Bali, and the honoring of educators as professionals and experts. • A genuine readiness to make personal changes to make our world sustainable.
---
Age Groups:
3 to 18 years old
---
The average number of pupils/class:
16 to 25
---
School term/semester:
Semester 1: August to December
Semester 2: January to June
---
School Fee Range: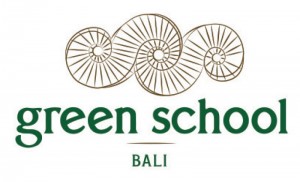 ---
Principal Name:
Sal Gordon
---
Head Admission:
Jennipher Spector & Panca Hartati
---
CONTACT SCHOOL:
---