Jl. Sultan Iskandar Muda Kav. G-8 Simprug, Jakarta Selatan 12220
Curriculum International Baccalaureate (IB) and Cambridge Program
For more than 38 years, BINA NUSANTARA Group has maintained a fine reputation for innumerable positive contributions to Indonesia. Here, the teaching and learning process is highly valued and teachers work hand-in-hand with students in order to achieve their personal best.
The three school campuses are coeducational, multidenominational, and cater for pre-school to high school students. BINUS SCHOOLS also leverage enormous IT infrastructure and resources for which BINA NUSANTARA is well known.
Numerous community-oriented services, interschool events, international student conferences, both local and overseas immersions further enrich the multi-faceted development of BINUS SCHOOLS students.
FOSTERING AND EMPOWERING SOCIETY IN BUILDING AND SERVING THE NATION
---
Entry Requirements:
Student Admissions Test
---
Age Groups:
Early Years (3–5 years)
Elementary (6–10 years)
Middle School (11–14 years)
High School (15–17 years)
---
The average number of pupils/class:
Early Years: max 20 students
Elementary School: max 22–23 students
Middle & High School: max 26 students
---
School term/semester:
1st semester (July–December)
2nd semester (January–June)
---
School Fee Range:
Please contact us for details.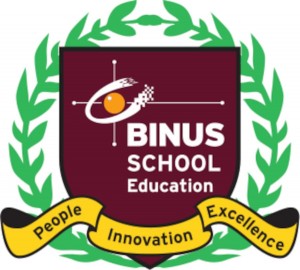 ---
Principal Name:
Mr. Peter Matthew Saidi
---
Head Admission:
Ms. Pamela Zenitha
---
CONTACT SCHOOL:
---