Plaza Bisnis Kemang, Gedung 2, Room #106, Jl Kemang Raya No. 2, Jakarta Selatan 12730
A for Effort is a professional tutoring center for Math and Science.
We cater to students attending international schools in Indonesia. A for Effort offers personalized tutoring sessions for students of all ages. We help students increase their confidence in these subjects by simplifying the material, allowing them to truly understand what they are learning.
We don't have a one-size-fits-all approach, in fact, we prepare each lesson according to the student's specific needs, which may vary from week to week. There might be specific skill sets the student needs more practice in, or the student has an upcoming test we will help review for. We know our student's strengths and challenges, and will continuously monitor their progress.
We offer:
• Private and small group sessions at our classrooms in Kemang
• House visits in Jakarta
• Online ZOOM sessions
All face-to-face sessions are carried out following our strict COVID-19 protocol.
---
Entry Requirements:
Entry Requirements
No entry requirements. We will adjust our approach to meet the student's needs.
---
Age Groups:
All ages, from kindergarten to high school.
---
The average number of pupils/class:
We offer individual and small group sessions.
---
School term/semester:
We are open throughout the whole year.
---
School Fee Range:
Prices depend on the student's grade level and the number of lessons per week. Please get in touch with us for more information.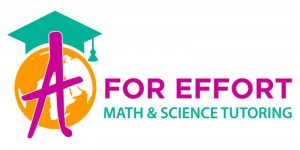 ---
Principal Name:
Charmaine Heilijgers
---
Head Admission:
Charmaine Heilijgers
---
CONTACT SCHOOL:
---